Monday, November 11, 2019 / by Nicole Solari
After several years of record-breaking California
wildfires

, insurance companies have responded by imposing huge premium increases on property owners, or even worse, flat-out denying coverage and canceling policies. Here are some tips to help property owners maintain their current insurance plan or, if necessary, find a new one.



KNOW YOUR RIGHTS!

If your insurance company is not going to renew the policy on your home, they must notify you in writing at least 45 days before the expiration date. If you didn't receive the proper notice, contact the California Department of Insurance (DOI) at 1-800-927-HELP or online at www.insurance.ca.gov. Check to see if your policy has a guaranteed renewal provision. You may also be entitled to a renewal under laws applicable to homes that are lost in a declared disaster.
CONTACT YOUR INSURANCE COMPANY IMMEDIATELY.

If you receive notice of a rate increase or non-renewal, get in touch ASAP to see if there are fire-hardening steps you can take to change the company's decision.
START SHOPPING FOR INSURANCE EARLY!

Filling out applications and getting quotes takes time. Working with an insurance agent can speed things up. The DOI website (Consumers section) has a tool to help you find insurance agents and brokers near you. Check to see if the agent works exclusively with one insurance company or has access to multiple carriers. Keep track of which insurance companies are being contacted to make sure you're conducting a thorough search of all options.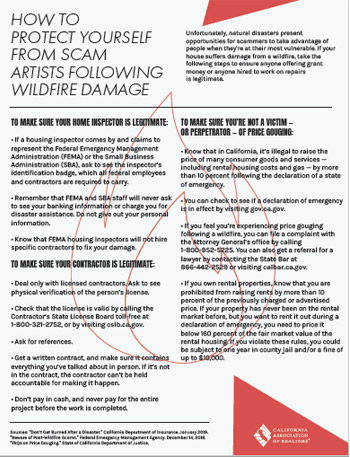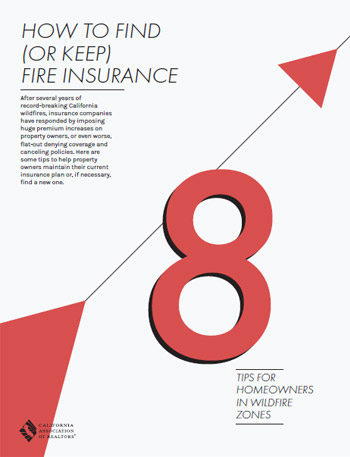 ---